GA
DBO is awesome, I've had a subscription for almost a month and I've learned so much. I have so much more control, and confidence. My drum fills went from four on the floor Tom fills, to some pretty sick rock fills. And like I said, it's only been a MONTH! Another thing I wanna talk about is how absolutely fantastic the community is. They are so kind and caring for one another. It's like one big family. And I'm very happy to be part of that family, and I know that if you join DBO academy, you will be too
Gary Allison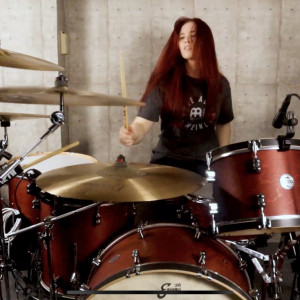 Gabe's website has truly been one of the best learning tools for me as a drummer. All his lessons are super detailed and informative to really help students to understand the lessons being taught, as well as being very entertaining and interesting to watch. Thank you Gabe!
Kayla Klockler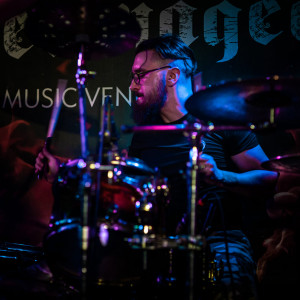 DBO Academy is an incredible place to improve your drumming skill. Not only is there a tonne of lessons to help you improve your skills but, unlike many other sites I've used before, there is the ability to comment on lessons you are finding and Gabe will respond ASAP to try help you some more on your way. Little extra bits like this i find are extremely helpful in my drum journey.
Colum Cleary
C
This is hands down the best online drums course i've seen. Not only the lessons are really good and didactic, the teacher is super talented and quickly help us with any doubt we might have. The methodology used is on point for everyone who wants to play the drums, from begginers (like me) to professionals! And also, the quality of the videos are great and the website is super easy to use!
Clara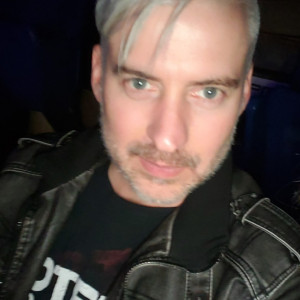 The care that goes into each lesson is top notch and the structure of the courses is fantastic. Gabe makes learning new things fun while you are being challenged. I can't recommend it enough! Especially in these times, it's nice to have an online resource that is so complete.
Matt Nord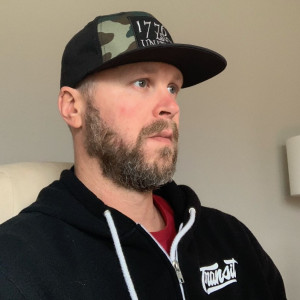 I love DBO, the short sweet lessons, the team and the community. If it weren't for DBO I would've been bored with trying to teach myself and quit. They are so supportive and provide feedback to your postings; they truly are involved! I have a community of people at my same skill level and we are able to share our struggles and victories. DBO is the BEST path for learning drums or becoming a better drummer. There simply is no better platform for learning drums. 10 out of 10.
Michael Prior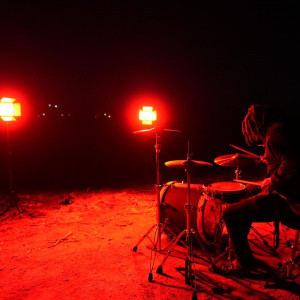 I joined the academy hoping it would help me level up as a player. Gabe has set up an incredible system, easy to navigate, and the lessons push me to be better, the best thing I've done in years.
Anthony Espinoza
TJ
I love DBO. It motivates me to practice, and the lessons are really great! There is something for EVERYONE, which indicates the quality. The lessons are great, and you really learn something! 5 out of 5!!!
Tobias Jonassen
BJ
I never thought learning to play the drums online could be this efficient and easy! I might prefer this to in-person classes. The videos are positive/educational/clear, I can't get enough of this place!
Bobbie Jean
P
The resources available in DBO Academy are epic and as a byproduct I can now read drum sheet how cool is that. For about 50 pence a day I have the drummer of I Prevail and friends teaching me everything they know, 50p well spent I think. I am now learning my first song and super excited about where I could be in a few months/years making progress like this, it's on. Thanks DBO Academy you rock, look forward to seeing you somewhere on your UK tour next year.
Paul
KB
Fantastic website. I prefer DBO over other lesson sites like Drumeo any day. Same variety of content, but I feel DBO has better advantages and is easier to use. I've only been on here for a week but with the amount of lessons I did, I feel more confident than I did. I learned so many good warm-ups to practice, new fills, etc. Join if you're thinking about it!
Kyle Bopp
J
I have only been with DBO Academy for roughly a month... and I have seen steady results from day one. the website is easy to navigate, there is never any question on what i should be practicing the placement quiz put me exactly where I needed to be and With a great community of Drummers you can turn to to share frustrations and struggles with different perspective and support is only a keystroke away, joining the wait list was probably the best drumming decision I've made, second only to finally deciding to buy my Drum kit and get back to playing again!!!
Jesse
LG
there is no guessing, if you get stuck you have a community of fellow drummers going through exactly the same hurdles and helps all us stay motivated. if you never knew what a drumstick was, using DBO academy can change your life behind a drum set, the first time jitters sitting behind the kit is overwhelming and with the first 30 days you cant wait to get back there and showcase your skills. the confidence i have gained, the creative sounds I never thought i had flow from every angle and incorporating numerous beats and fills and being able to play along to your favorite songs still gives me goose bumps.
Lawrence Greenfield
AH
Gabe is the best teacher I've come across. He breaks things down into simple bite sized pieces, allowing you to fully digest the concepts. The quality of the lessons are outstanding and he interacts/ responds to every comment! Always extremely helpful. Definitely the best investment I've made in a long time!
Adam Heck
W
Do you want to know how to play some drum? Then you're at the right place. You don't even know how to hold your sticks? Got you fam. Want to improve your life and become the best version of yourself? You got this! This place is one of the best community's i have ever witnessed. All thanks to gabe's undying support, positivity and mad skills behind the kit. Signed, One of the "beautiful friends".
Wesley
RC
Gabe is THE MAN! It's rare to connect with someone so passionate about teaching drums, let alone a literal rockstar who is accessible, responsive, and dedicated to supporting me. THANK YOU FOR EVERYTHING.
Rob Cal
DB
DBO academy is more than just online lessons, its a family. I started my drumming journey 9 months ago with absolutely zero experience. Since then I have grown from a beginner to an intermediate drummer and feel so much more comfortable behind the kit. Gabe is an incredible drummer, and an even more incredible human being. He really makes all of us here at DBO feel at home.
David Bennett
GS
Absolutely brilliantly constructed site from your first point of contact. Really well thought through. One of the best features is that you are assessed, grouped and then given a syllabus. The content is articulate, well constructed and engaging. Best of all, send email and Gabe actually responds. You really feel part of a group. Worth twice the price.
Graham Salmons